Follow the flow chart and the linked topics to perform an in-place upgrade of Tableau Server.
If you are migrating Tableau Server to new hardware as part of your upgrade, see Migrate to New Hardware.
This topic is part of the Tableau Server in-place upgrade scenario for upgrading from Tableau Server on Linux 2018.1 or later.
Upgrading Tableau Server on Linux from version 10.5 requires special steps that are documented separately. For instructions for how to upgrade from 10.5, see Upgrade Tableau Server on Linux from 10.5.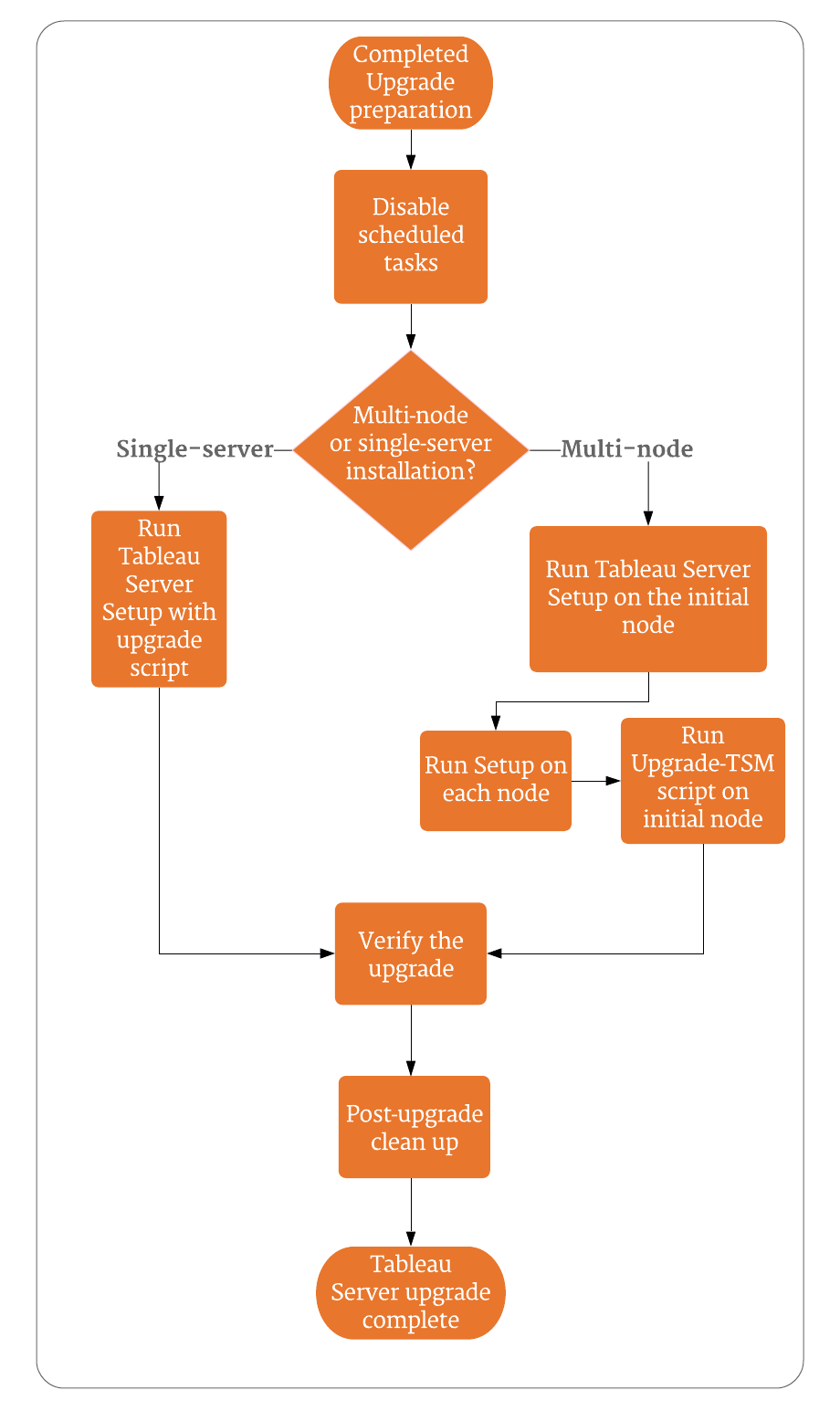 Support and services to help with Tableau Server upgrades
Tableau Server upgrades require planning and testing. Upgrades are generally done during times when users are not on Tableau Server. If you plan an upgrade over a weekend and anticipate needing Tableau Technical Support, see the Technical Support Programs(Link opens in a new window) information on the Tableau web site. Availability depends on the level of support you have. If you would like Tableau to assist with the planning and upgrading of your Tableau Server installation, see our Tableau Global Services Server Upgrade(Link opens in a new window) page for details.
Other articles in this section
Thanks for your feedback!