About the Virtual Connection Editor
Centralize and manage data access for your organization using these features:
Virtual connections – Reusable, managed data access points.
Data policies – Use to set row-level security.
Centralized extracts – Reuse the same extract multiple times.
Use the virtual connection editor to create virtual connections and data policies. The following diagram shows the process: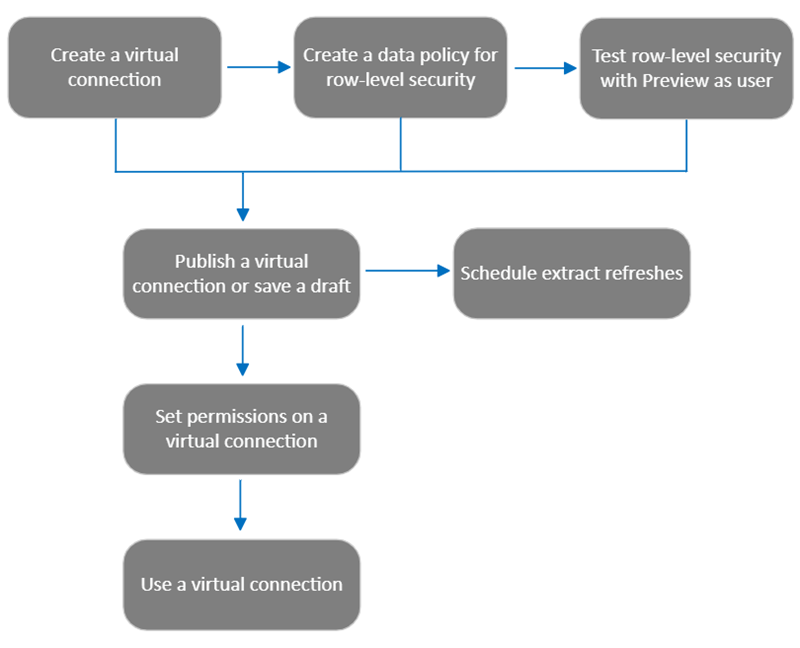 To get started, select a database, if required. Then, select and drag a table to the Tables tab.
Read full topic(Link opens in a new window)
Related tasks
Not finding what you need?
Go online to see all Tableau help(Link opens in a new window)
Thanks for your feedback!